US Regional Sales Manager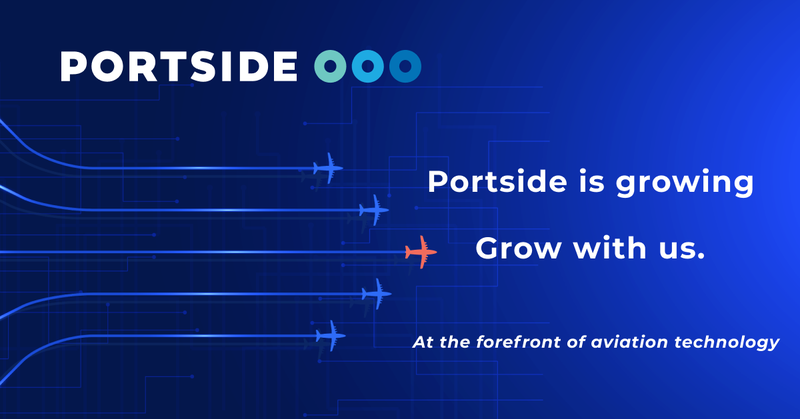 Updated: May 19th, 2021
About Portside, Inc

Portside is a rapidly growing aviation technology company - our modern, cloud based solutions support over 150 operators in 25 countries. Founded by serial tech & aviation entrepreneurs and funded by some of the world's most respected investors, we are now a profitable, rapidly scaling business.
Our integrated platform is integrated with most commonly used aviation software, including in-house systems, which allows us to deliver a variety of cost effective solutions tailored to an operator's specific mission and business needs. We also partner with aviation companies to support their digital transformation and enterprise requirements.
We have an aggressive growth plan and are looking for passionate professionals to join our team.
You can learn more about Portside at www.portside.co
About you
Have a hunter mentality and are comfortable with prospecting via phone, email and social media
Be a polished sales professional with natural boardroom presence & executive level communication skills
Have a strong proficiency utilizing various technologies in your work life
Be able to travel and represent Portside at local, national and international trade events
About the role
Portside is looking for a US Regional Sales Manager to join our rapidly growing team to work with charter operators in North America. The ideal candidate will have passion for sales, aviation, technology, problem solving and representing a rapidly growing aviation brand. Responsibilities will include all aspects of the technology sales cycle including prospecting, demoing, nurturing, contracting and coordinating customer deployment.
Location: Permanently Remote Position
Territory & Focus: Western North America - P135
Compensation: Competitive Salary with uncapped commission potential
Benefits: After 90 Days Medical, Vacation, Stock
Role Type - Full Time