Award-winning

Owner Portal for private aircraft
Get real-time access to your finance and schedule data
Enable frictionless workflows and relieve 80% of your post-trip admin
Easily generate custom reports to provide any answer you need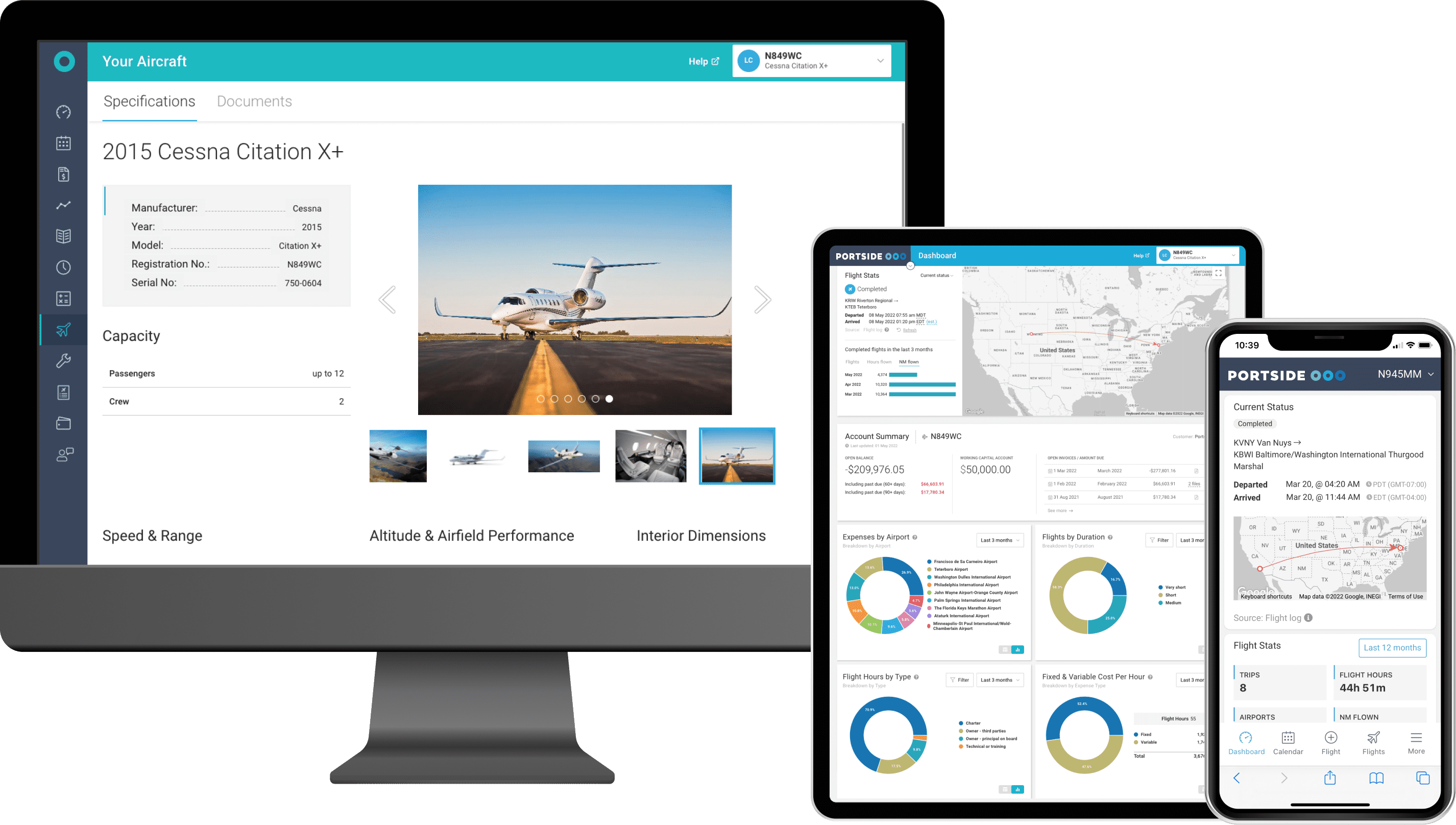 The solution for every aircraft owner and management company.
Whether you want to increase your visibility into spend, receive richer reports, or have real-time access to your aircraft operation, schedule, finance and more... Portside Owner Portal is your turnkey solution.
We are integrated into most scheduling systems, and can deploy to most operators in less than a week.
Trusted by over 2000 aircraft owners and 150 aircraft operators in 30+ countries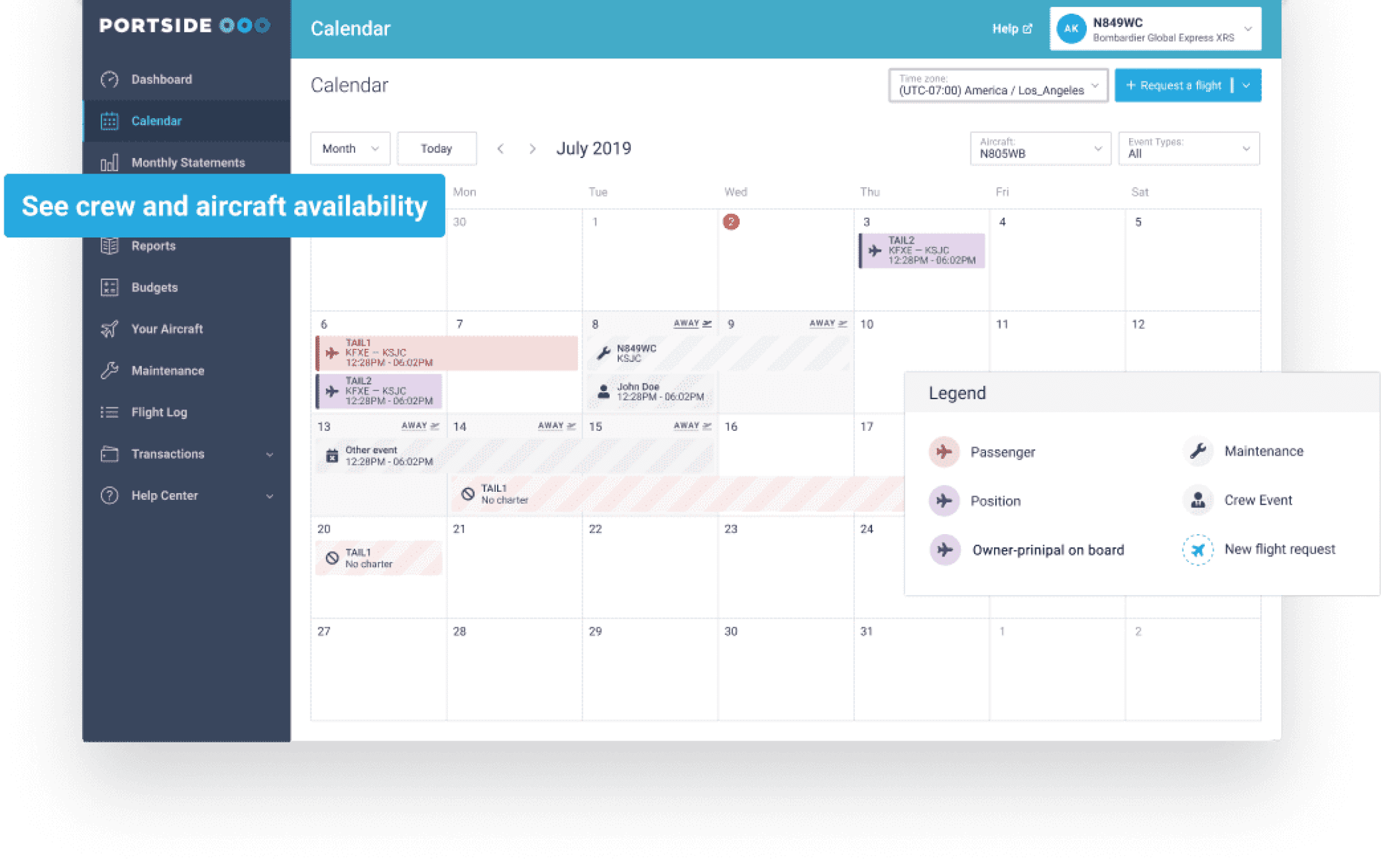 Comprehensive calendar
View flights' schedule, maintenance, and crew events information - updated in real time. See crew and aircraft availability, make and modify flight requests online.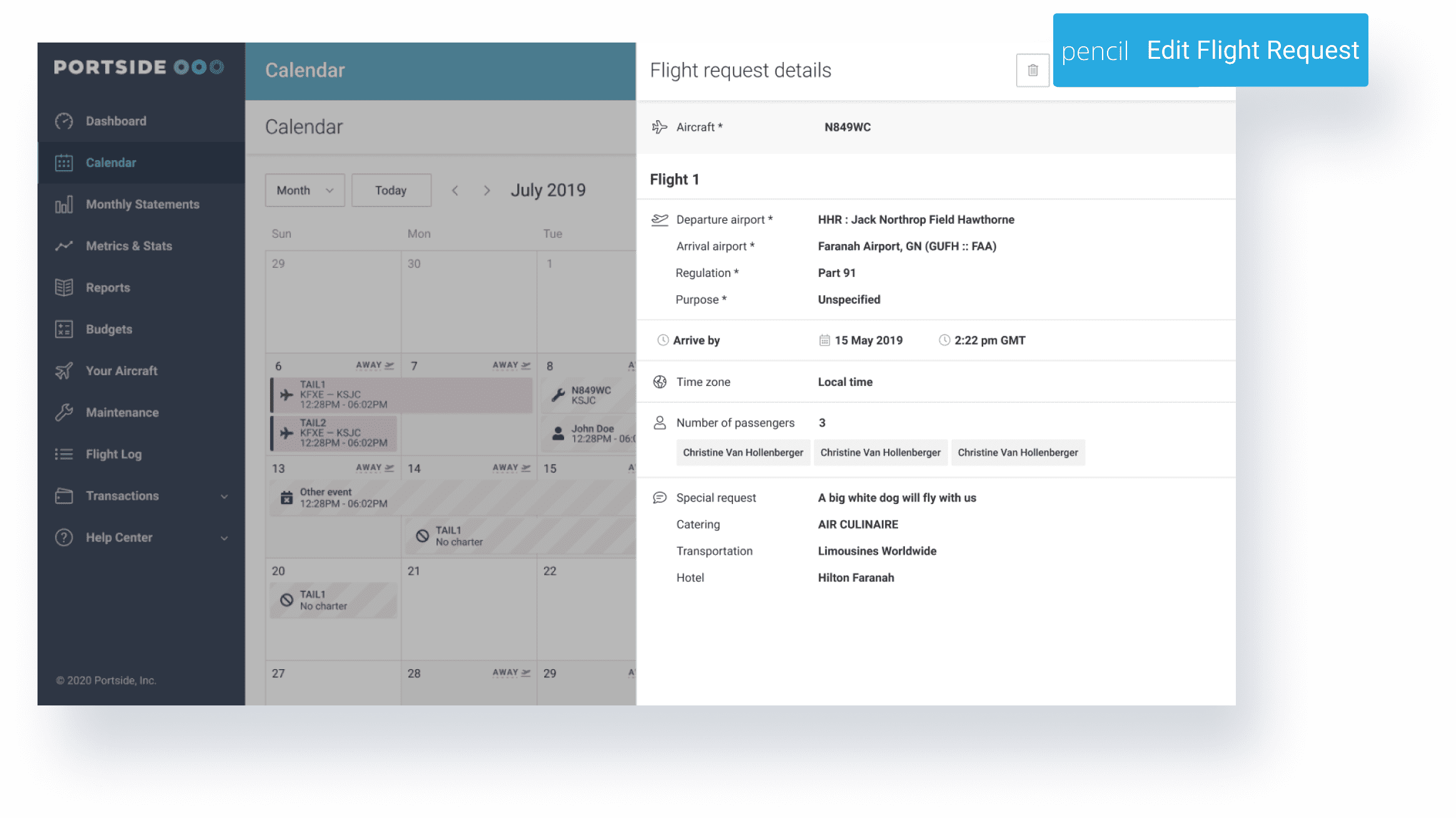 Flight requests made easy
Owners, administrative assistants and other members of the team can submit flight requests, request modifications or cancelations directly on the calendar. Access on your computer or mobile device.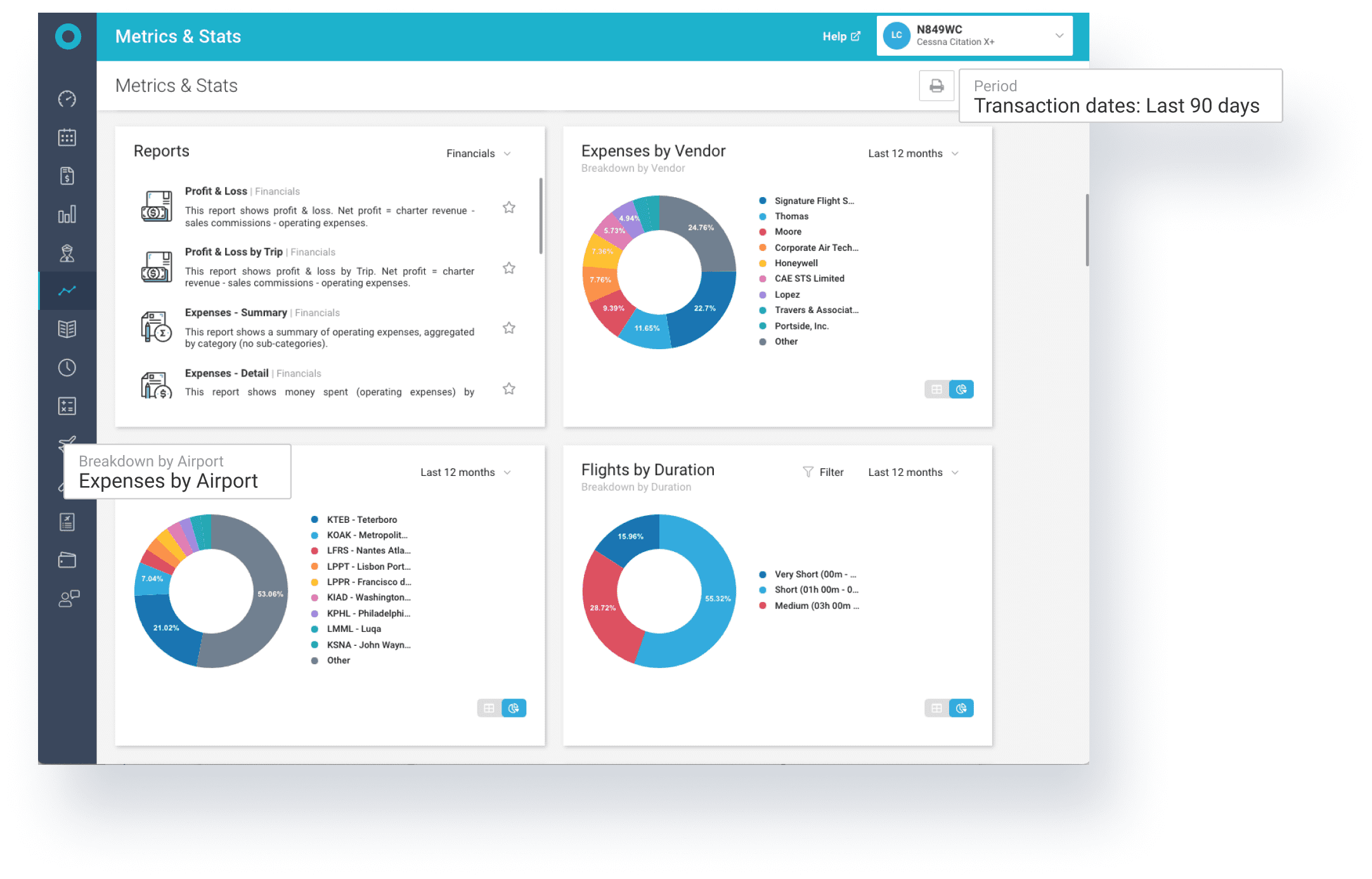 Customized metrics and analytics
Our interactive dashboards enable you to review your aircraft's schedule, finance and maintenance data on demand. Access your customized data dashboards 24/7 to find all vital information in one place.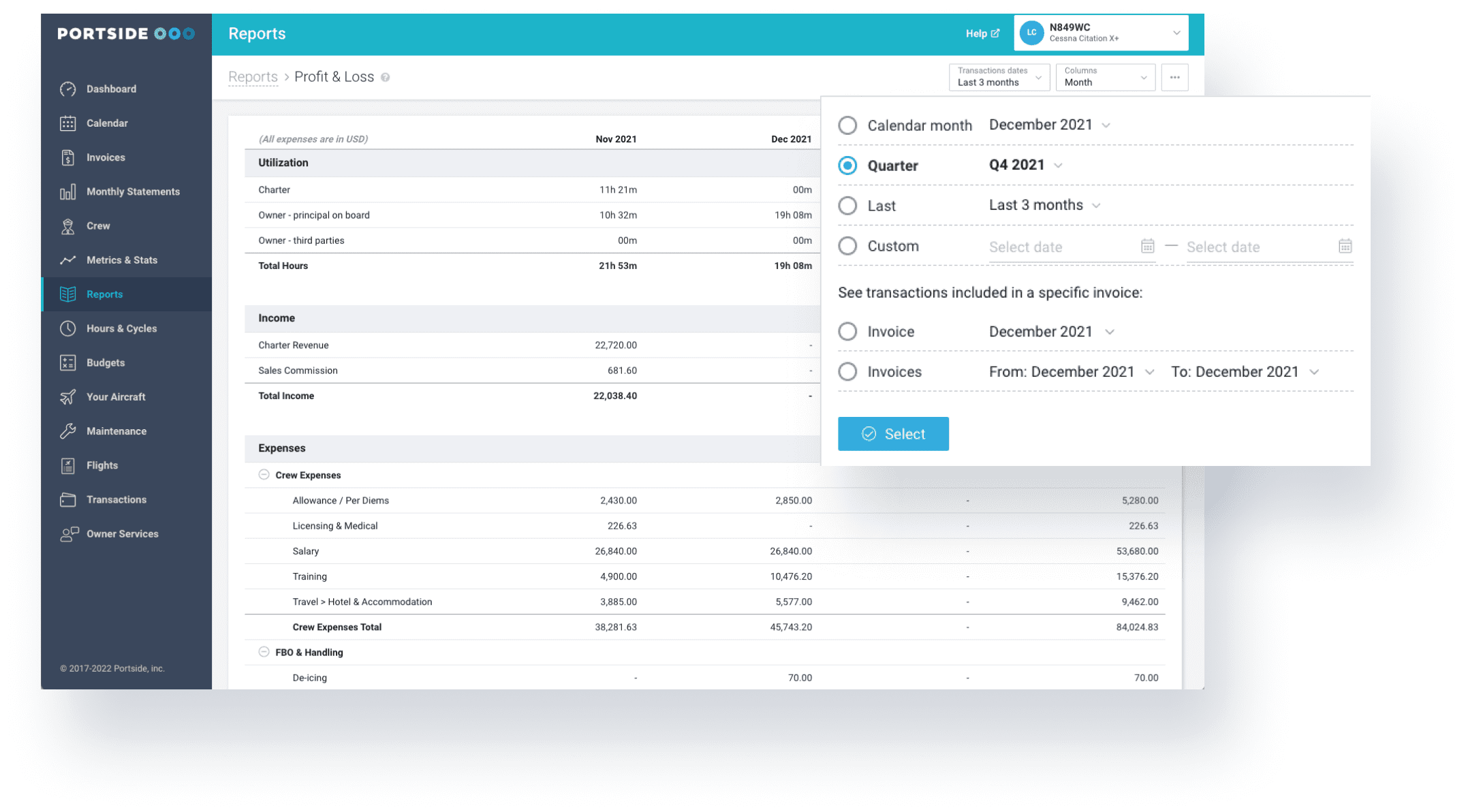 Real-time financial, operational and tax reports
View comprehensive, customized reports that are fed by real-time data any time you need them. Drill down into the data and gain rich insights into your aircraft's operation.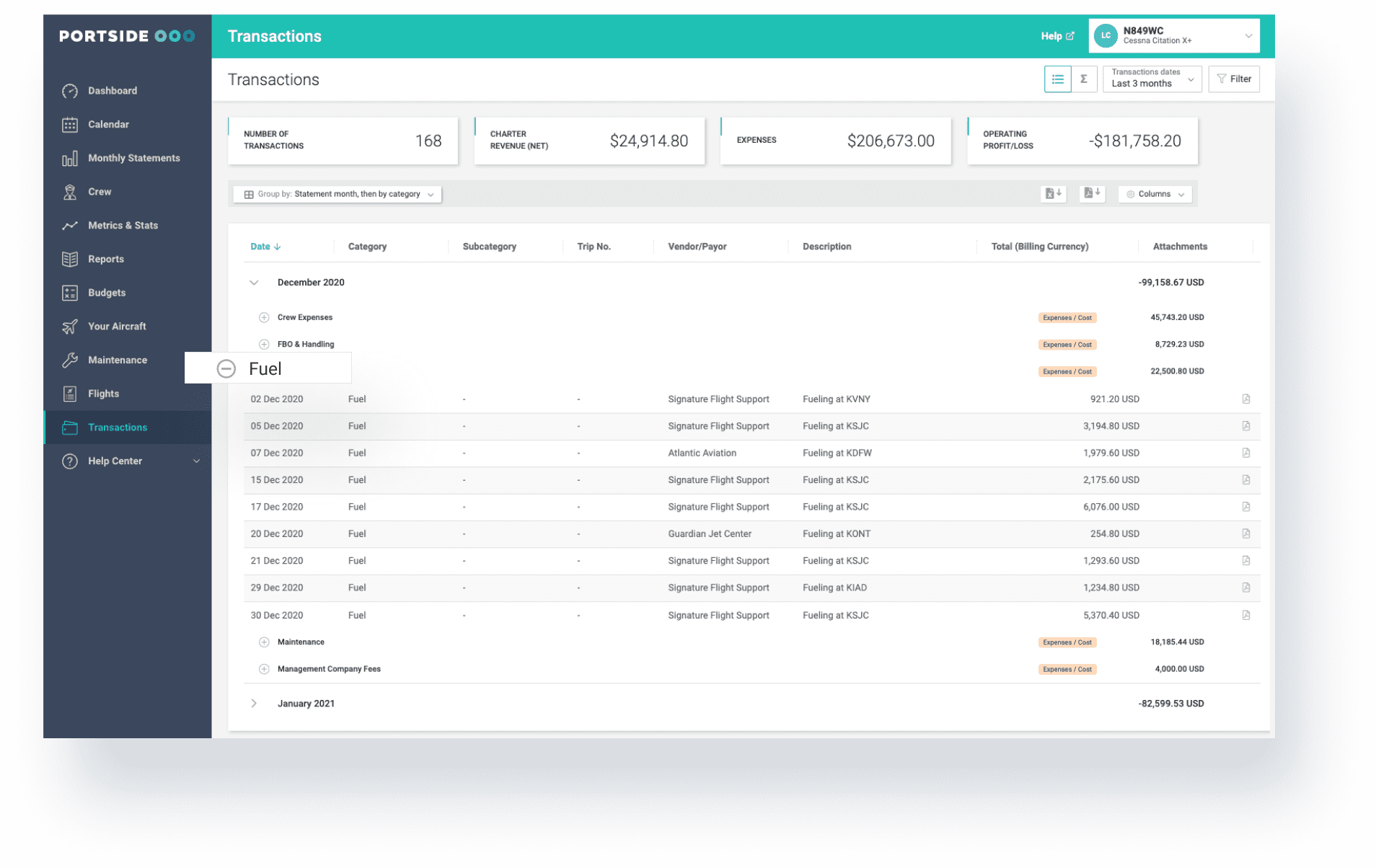 Full transparency over your expenses & revenue
Get 24/7 access to detailed expense and revenue information, view related receipts and transaction classification. Owners and their teams can filter, group, sort and extract data for additional analysis.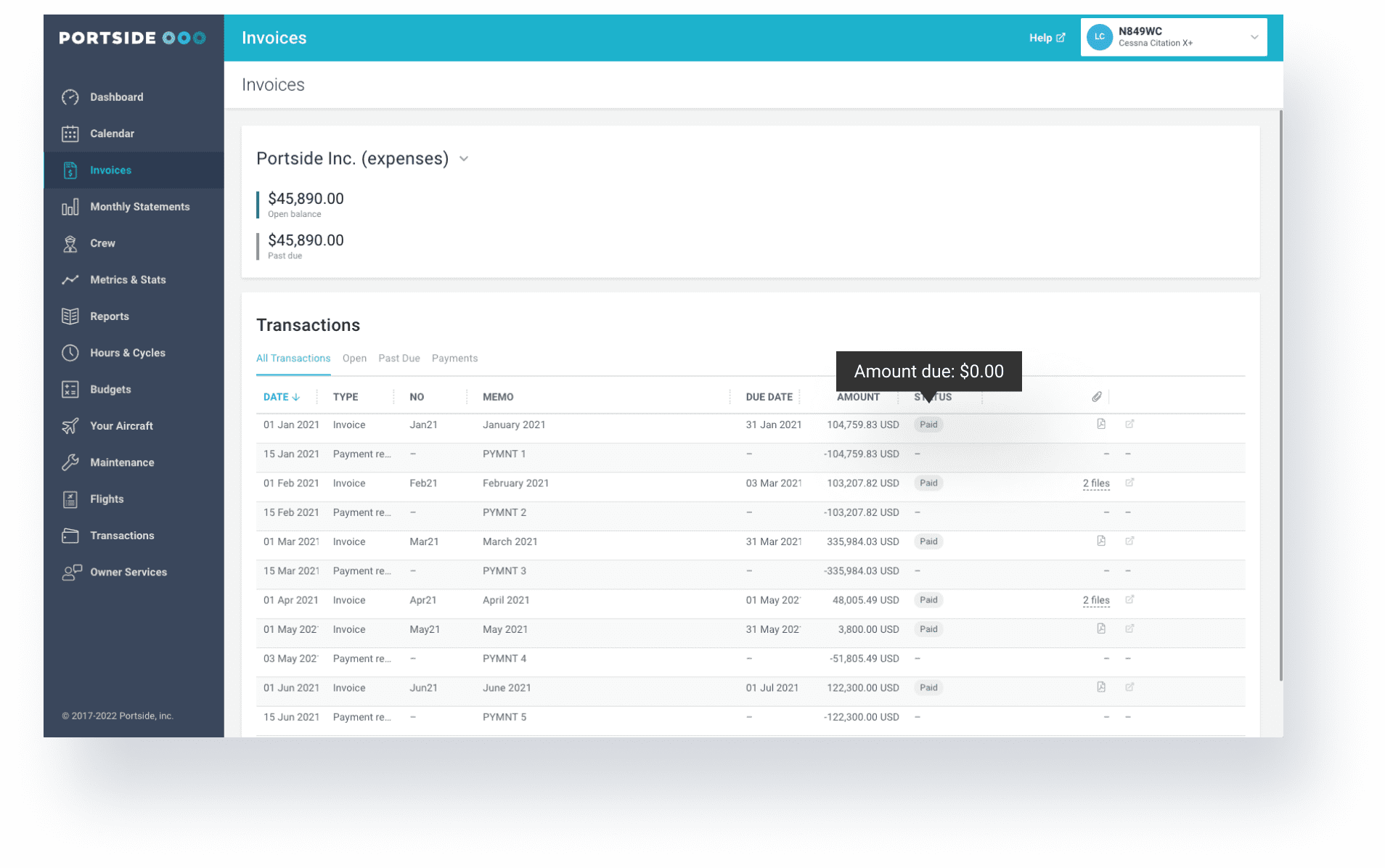 Access all your invoices & transactions history
Get full transparency over your due and outstanding payments. View separately all open items, as well as payments made. Pay your invoices in portions via direct payment or by applying a credit memo. Make payments in multiple currencies.